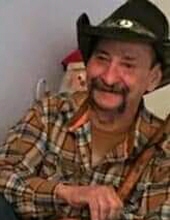 Obituary for Haskell "Hack" Edward Moore
Haskell "Hack" Edward Moore, age 61, of Washington, passed away Thursday, September 19, 2019, at Daviess Community Hospital in Washington.

He was born February 17, 1958, in Evansville, Indiana, to Robert and Doris (Bullock) Moore. Hack had been a construction worker. He was preceded in death by his parents; his brothers, Robert Jr., Jeffrey and Scott Moore; and infant brother, Donald Moore.

He is survived by his son, Travis Carie (fiancé, Chrissy Henning); sisters, Brenda (Mike) Lange of St. Meinrad, Phyllis (Bob) Schaaf of Evansville; and brother,Roger Moore of Tell City; four grandchildren, Gabriella, Grayson, Brylee & Presleigh.

Nass and Son Funeral Home has been entrusted with the arrangements. A private memorial service will be held at a later date.